PERFECT FOR STUDENTS WHO WANT TO CRUSH THE LSAT!
No two test takers are alike, which is why a personalized LSAT course is the most effective method for crushing the LSAT.
Schedule a Free Consultation to see how we can help you.


WHAT YOU GET WITH OUR PERSONAL LSAT COURSE
40 hours of 1-on-1 instruction from Odyssey's Elite Instructors (in-person or online)

25+ hours of small group targeted review (online)

60+ hours of Logic Games video instruction from founder, Jon McCarty

Logic Games Coursebook

Logical Reasoning Drillbook

Reading Comprehension Pacebook

Over 5,000 Real LSAT Questions

20 Full-Length Official LSAT Practice Tests

Customized Adaptive Study Plan™

Free Access to the Odyssey Score Support Center™

Free 30 minute Strategy Session with Jon McCarty

Flexible start date

Money Back Guarantee
INSPIRED LSAT INSTRUCTORS
Your LSAT Instructor will inspire you to be your best! This is a huge moment for you so we go above and beyond to ensure your success. Our LSAT Strategists are highly trained, highly specialized and highly successful instructors who have what it takes to elevate your score 20+ points.


We tutor for the LSAT only! Every hour of our experience is with the LSAT and we eat, breathe and live this test.
PERSONALIZED STUDY STRATEGIES
Not everyone's learning style is the same, and not everyone needs help in the same testing areas. Our LSAT Strategists have years of experience and are trained to provide personalized, one-on-one instruction designed to catapult your score.


WE TRULY CARE ABOUT YOUR SUCCESS
Our LSAT Course Instructors are passionate about helping students. We take pride in our specialized techniques and we use the most effective methodologies. You'll be super impressed by our unparalleled communication skills. Every instructor has honed their teaching skills through many years of LSAT experience!
ELEVATE YOUR LSAT SCORE 20+ POINTS
We've helped hundreds of students elevate their LSAT scores by 20+ points!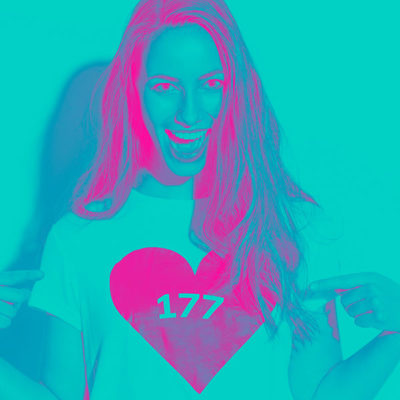 "

I would advise anyone considering Odyssey to sign up immediately

"

Odyssey has been absolutely essential to my preparation for the LSAT. When I first reached out to Odyssey, I had very little idea of what to expect from the LSAT or what it takes to study for it, but during our consolation Jon walked me through the entire process so I wouldn't be overwhelmed. After only a few weeks of drilling the fundamentals and honing the finer details of the LSAT with Odyssey, I was scoring multiple 170's on my practice tests, a feat which would have been impossible for me without the tutoring of Jon. Of particular importance was the Online Logic Games course. It's detailed structure and insightful explanations were critical in transforming the Logic Games from an area of weakness to a strength. Also, having a guide provide a study schedule kept me on track so that I could be fully prepared by the time I take an official LSAT. I would advise anyone considering Odyssey to sign up immediately. The improvements that you will see as a result of working with Jon and Odyssey can open up so many opportunities for prospective law students, just like they did for me.

– DJ from New York 170 LSAT Score
"

I've loved my experience with Odyssey

"

The Odyssey Logic Games course was a fantastic program for me! Working with Jon helped me raise my score on practice tests from a 166 to consistently score in the high 170s. Working through the online course modules and logic game videos broke down complicated games into a series of skills and techniques that made each section feel approachable. The online videos were clear and much easier to follow than other prep services I used previously. Following the online course gave me the confidence that I needed for the logic games section, and helped me build the skills necessary for a strong LSAT score. The library of videos providing step-by-step explanations for every game from every previous LSAT was also an essential tool in my study time. In one-on-one tutoring sessions, Jon was clear in breaking down difficult problems and techniques. He was also extremely accommodating for my schedule, which made the tutoring with Odyssey much more convenient and practical than a tradition, in-person tutoring course. I've loved my experience with Odyssey!

– Hillary M. from Connecticut 180 LSAT Score
"

The Odyssey tutoring services provided me with a thorough study regimen

"

Preparing for the LSAT can appear to be an extremely intimidating and daunting task. Admittedly, when the time came for me to begin studying for the LSAT, I had no clue where to begin. The Odyssey tutoring services provided me with a thorough study regimen and helped give me the confidence to perform well on test day. In addition, the Odyssey is an extremely flexible program; I was able to hold one-on-one tutoring sessions over Skype, which helped to accommodate my busy and unpredictable schedule. Ultimately, I recommend utilizing the Odyssey Test Prep to anyone interested in gaining the confidence to perform well on test day, improving their baseline score significantly, and reducing feelings of test-taking anxiety.

– Raquel from New York 168 LSAT Score
START WITH YOUR FREE CONSULTATION
THE BEST TIME TO START IS NOW

Time is one of the biggest determinants of LSAT success, every week studying improves your score. Schedule your Strategy Session with Jon McCarty before there's not enough time left to execute an effective plan. Let's get to work today!