PRIVATE LSAT TUTORING IN AUSTIN
Looking for top-quality LSAT tutoring or LSAT prep in Austin? Look no further than Odyssey. We guarantee the best LSAT tutors in Austin, and our personal LSAT tutoring has already helped hundreds of students in the Austin area and beyond achieve a score of 170 or above on the LSAT. Whether you prefer in-person or online one-on-one LSAT tutoring, our tutors are highly trained and experienced teachers who always go the extra mile for our students.
We're proud to have helped hundreds of students gain admission to the top 10 law schools, including Harvard University, Columbia University, Yale University, University of Pennsylvania, and Stanford University. Our personalized one-on-one tutoring approach means there's no "one size fits all" approach here. We cater to your individual needs to help you achieve the LSAT score you want.
Our LSAT tutors are available to meet you at your preferred location, or we can conduct your sessions online. We're confident in our ability to help you improve your LSAT score – we have never failed to do so. Hundreds of Odyssey students have already achieved scores of 170 or above on the LSAT, and we can help you do the same.

*We Guarantee you'll love your tutor or your money back!

INCREASE YOUR LSAT SCORE!
We've helped hundreds of students elevate their LSAT score and we're confident that we can help you. We guarantee you'll love your experience or your money back.

"

I would advise anyone considering Odyssey to sign up immediately

"

Odyssey has been absolutely essential to my preparation for the LSAT. When I first reached out to Odyssey, I had very little idea of what to expect from the LSAT or what it takes to study for it, but during our consolation Jon walked me through the entire process so I wouldn't be overwhelmed. After only a few weeks of drilling the fundamentals and honing the finer details of the LSAT with Odyssey, I was scoring multiple 170's on my practice tests, a feat which would have been impossible for me without the tutoring of Jon. Of particular importance was the Online Logic Games course. It's detailed structure and insightful explanations were critical in transforming the Logic Games from an area of weakness to a strength. Also, having a guide provide a study schedule kept me on track so that I could be fully prepared by the time I take an official LSAT. I would advise anyone considering Odyssey to sign up immediately. The improvements that you will see as a result of working with Jon and Odyssey can open up so many opportunities for prospective law students, just like they did for me.
LSAT CLASSES & PREP COURSES
IN AUSTIN
Odyssey offers personalized LSAT classes tailored to your individual needs. While group classes may seem like a good option, we highly recommend a free consultation. We can diagnose your needs and determine which areas of study will make the most impact for you. In some cases, a personalized, one-on-one LSAT class may be the best option to help you reach your goals faster.
Our LSAT class instructors are passionate about helping you succeed. We tailor the LSAT to your unique learning style and focus on areas where you can make the most progress. Many of our students see score increases of 20 or more points! Our instructors are highly specialized and successful, with the expertise needed to elevate your score.
We truly care about our students and take pride in using the most effective methodologies and specialized techniques. Are you ready to elevate your LSAT score to the next level?
Don't wait any longer, schedule your free strategy session with us today and take the first step towards achieving your LSAT goals!

If you're ready to get on the path to an unbelievable LSAT score then contact us today to schedule a free Strategy Session with our founder, Jon McCarty to discuss your goals, jumpstart your study plan, and get matched with the perfect LSAT Strategist.
Every point on the LSAT is so precious, you can't afford to leave anything on the table


"I had a great experience working with Dave! He was super patient, encouraging, and adaptable. He was especially helpful when it came to logic games and figuring out techniques to approach them methodically and efficiently."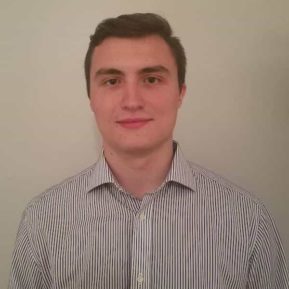 "I've had an Incredible Experience with Odyssey LSAT Tutoring so far. First, they're very prompt in their response, their team is always there to answer all the questions you ever have in a time fashion manner."


"Incredible. John makes you feel as if you have a personal Tudor guiding you every step of the way. He is such a kind guy. His logic game course is clear and helpful. I encourage it!"


"I worked with Jeff Gardner for 5 months and have nothing but good things to say about him and Odyssey test prep books. I gained 13 points during my 6 months with Jeff! Jeff was very knowledgeable about question types."


"Dave is an awesome tutor! He broke down the exam in a way that made sense and gave me great test taking strategies, which gave me the confidence to tackle the exam on test day."


"Before starting lessons with Dave from Odyssey Prep I was really struggling with the LSAT. I had been studying on and off for over a year and a half, had taken both online and in person prep courses, and sat for the LSAT twice, scoring a 163 and 167."



Your Guide to LSAT Prep in
AUSTIN
Austin is a beautiful city located right in the heart of the Lone Star State. The city, also the state's capital, is a great place for law students and lawyers to live and work. The city has many resources available for those who wish to take the LSAT and become lawyers, including LSAT prep courses, LSAT tutoring, and LSAT practice tests in Austin.
Overview of the LSAT

The LSAT is a standardized test used as part of the law school admission process in the United States and Canada. It measures reading comprehension, logical reasoning, and analytical skills. The test is administered four times a year at various locations worldwide.
The LSAT has been described as one of the most difficult tests an individual can take. The exam consists of five 35-minute sections: three: logical reasoning, one reading comprehension, and one analytical reasoning section. Test takers are given 35 minutes to complete each section.
The LSAT is scored on a scale of 120-180, with the average score being 150. Therefore, a score of 170 or above is considered a good score, and a score of 180 is the highest possible score.
Requirements, Scores, etc.

To be eligible to take the LSAT, you must have a bachelor's degree from an accredited college or university. You do not need to have a degree in any particular field, but you must have completed all of the required coursework for a bachelor's degree.
The LSAT is offered four times a year: in June, September/October, December, and February. The test is administered on a Saturday, and the registration deadline is typically about four weeks before the test date.
The LSAT score is valid for five years. If you retake the LSAT, your new score will replace your old score and will be valid for the next five years.
Law Schools in Austin Texas

There are many law schools located in and around Austin, Texas, which include:
Each law school has its own admissions requirements, so be sure to check with the school you are interested in to see if you meet their criteria.
Why Austin is Great

Austin is the capital of Texas and the 11th largest city in the United States. The city is home to many different attractions, including the State Capitol, the University of Texas at Austin, and various museums and art galleries.
Some of the most popular things to do in Austin include visiting Zilker Park, taking a walk or bike ride through the Lady Bird Lake Hike-and-Bike Trail, and checking out the nightlife on Sixth Street.
Some of the most famous people from Austin include:
Matthew McConaughey – actor

Lance Armstrong – former professional cyclist

Willie Nelson – singer-songwriter

Sandra Bullock – actress

Janis Joplin – singer
There are many LSAT prep courses and LSAT tutors in Austin available to help you prepare for the LSAT. Be sure to do your research and find the LSAT prep course or LSAT tutor that is right for you. With the right preparation, you can achieve a great score on the LSAT and get into the law school of your dreams.
100% No Risk or Commitment!
Contact us to discuss your goals and jumpstart your study plan!
*We do require that you meet specific criteria to be eligible for our Score Increase and 10+ Point Increase Guarantees. If you do the work, we guarantee you'll get results. View eligibility criteria here.