PRIVATE IN-PERSON
LSAT TUTORING IN PORTLAND
In Portland, Odyssey provides the finest in-person LSAT tutors, guaranteed! Through our personalized LSAT Tutoring, we have aided hundreds of students in Portland and its surrounding regions to achieve 170+ on the LSAT. Whether you prefer one-on-one LSAT Tutoring in-person or online, our highly qualified and successful LSAT tutors consistently exceed expectations for our students.
We've been instrumental in facilitating hundreds of students' admissions to top 10 law schools, including Harvard University, Columbia University, Yale University, University of Pennsylvania, and Stanford University.

With our personalized one-on-one tutoring, we reject the "one size fits all" approach.

Wherever you prefer to study — your place, our place, or somewhere in between — we can accommodate you, even offering online sessions!

We've never not improved a score.

Hundreds of Odyssey Students reach 170+

We guarantee you'll love your tutor or your money back*

INCREASE YOUR LSAT SCORE!
We've helped hundreds of students elevate their LSAT score and we're confident that we can help you. We guarantee you'll love your experience or your money back.

"

I would advise anyone considering Odyssey to sign up immediately

"

Odyssey has been absolutely essential to my preparation for the LSAT. When I first reached out to Odyssey, I had very little idea of what to expect from the LSAT or what it takes to study for it, but during our consolation Jon walked me through the entire process so I wouldn't be overwhelmed. After only a few weeks of drilling the fundamentals and honing the finer details of the LSAT with Odyssey, I was scoring multiple 170's on my practice tests, a feat which would have been impossible for me without the tutoring of Jon. Of particular importance was the Online Logic Games course. It's detailed structure and insightful explanations were critical in transforming the Logic Games from an area of weakness to a strength. Also, having a guide provide a study schedule kept me on track so that I could be fully prepared by the time I take an official LSAT. I would advise anyone considering Odyssey to sign up immediately. The improvements that you will see as a result of working with Jon and Odyssey can open up so many opportunities for prospective law students, just like they did for me.
LSAT CLASSES & PREP COURSES
IN PORTLAND
Are you in search of in-person LSAT classes and courses in Portland? Odyssey offers a uniquely personalized LSAT class designed to fit each student's needs. If you believe group classes might suffice, we strongly encourage you to take advantage of a Free Consultation. We'll assess your present needs and identify the study areas that can have the most substantial impact on your performance. This may lead us to conclude that a customized one-on-one LSAT class could accelerate your progress towards your objectives.
Our LSAT Class Instructors are here to motivate you to achieve your best! We instruct the LSAT in a way that aligns with your learning style, concentrating on the aspects where you can make significant improvements. Many of our students experience an increase of 20+ points! Our LSAT Classes are facilitated by highly specialized and successful instructors, fully equipped to boost your score.
At Odyssey, your success is our priority! Our LSAT Class Instructors are passionate about guiding students towards their goals. We are proud of our specialized techniques and effective methodologies that we use in our teachings. Are you ready to improve your LSAT score? Book your Free Strategy Session now!

If you're ready to get on the path to an unbelievable LSAT score then contact us today to schedule a free Strategy Session to discuss your goals, jumpstart your study plan, and get matched with the perfect LSAT Strategist.
Every point on the LSAT is so precious, you can't afford to leave anything on the table


"I had a great experience working with Dave! He was super patient, encouraging, and adaptable. He was especially helpful when it came to logic games and figuring out techniques to approach them methodically and efficiently."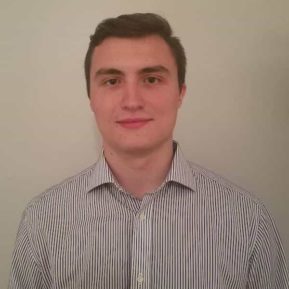 "I've had an Incredible Experience with Odyssey LSAT Tutoring so far. First, they're very prompt in their response, their team is always there to answer all the questions you ever have in a time fashion manner."


"Incredible. John makes you feel as if you have a personal Tudor guiding you every step of the way. He is such a kind guy. His logic game course is clear and helpful. I encourage it!"


"I worked with Jeff Gardner for 5 months and have nothing but good things to say about him and Odyssey test prep books. I gained 13 points during my 6 months with Jeff! Jeff was very knowledgeable about question types."


"Dave is an awesome tutor! He broke down the exam in a way that made sense and gave me great test taking strategies, which gave me the confidence to tackle the exam on test day."


"Before starting lessons with Dave from Odyssey Prep I was really struggling with the LSAT. I had been studying on and off for over a year and a half, had taken both online and in person prep courses, and sat for the LSAT twice, scoring a 163 and 167."



The LSAT is a standardized test used by law schools as part of the admissions process. The LSAT is designed to measure skills considered important for success in law schools, such as reading comprehension, logical reasoning, and analytical thinking.
The LSAT is typically taken by students who are planning to attend law school. However, the LSAT is not required for all law schools. Some law schools will accept the GRE in place of the LSAT.
If you are planning to take the LSAT in Portland, there are a few things you should know. First, the LSAT is offered four times per year: February, June, September/October, and December. Second, the LSAT is offered at multiple testing locations across the country.
Third, you can prepare for the LSAT by taking a prep course or hiring an LSAT tutor in Portland. There are also many different LSAT prep courses in Portland available, and each has its own strengths and weaknesses. You should choose a prep course that fits your learning style and budget.
Great Schools to Begin Your Law Journey
If you are looking for an undergraduate school in Portland, there are a few schools that stand out. The University of Oregon and Portland State University are both public universities with excellent programs. If you are interested in a private university, Lewis and Clark College is a great option.
All of these schools have LSAT prep courses available. The University of Oregon even has a program specifically for students who are interested in law school.
No matter what school you choose, taking an LSAT prep course is a great way to prepare for the exam. Prep courses can help you properly learn the material, understand the exam format, and create an effective study plan.
Law Schools to Attend After the LSAT
Once you have taken the LSAT, it is time to apply to law school. If you are looking for a law school in Portland, there are a few great options available.
The University of Oregon School of Law and Lewis and Clark Law School are both excellent choices. These schools offer a variety of programs, and they have a strong reputation.
If you want to attend a law school around Portland, there are many great options. Willamette University College of Law, Seattle University School of Law, and the University of Washington School of Law are all excellent choices.
Why Portland is a Great City
Portland is a great city to live in for many reasons. It is a friendly and welcoming city, and it has a lot to offer its residents. In addition, Portland is known for its excellent food scene, beautiful parks, and thriving art community.
Portland is also a great place to work. The economy is strong, and there are a lot of job opportunities. The cost of living is also relatively low, making it a great place to live if you are on a budget.
Overall, Portland is an excellent city to live in, and it is a great place to take the LSAT. There are many different LSAT prep courses available, and there are many different law schools to choose from. Portland is a great city for law students, and a great place to start your legal career.
100% No Risk or Commitment!
Contact us to discuss your goals and jumpstart your study plan!
*We do require that you meet specific criteria to be eligible for our Score Increase and 10+ Point Increase Guarantees. If you do the work, we guarantee you'll get results. View eligibility criteria here.