PRIVATE IN-PERSON
LSAT TUTORING IN NEW JERSEY & JERSEY CITY
Guaranteed, the best in-person LSAT tutors in New Jersey! Odyssey's personalized LSAT tutoring has assisted hundreds of students in Jersey and the surrounding areas in scoring 170 or higher on the LSAT. Our LSAT tutors are highly trained and highly successful teachers who go above and beyond for our students, whether you prefer in-person or online one-on-one LSAT Tutoring.
We've assisted hundreds of students in gaining admission to top-tier law schools such as Harvard University, Columbia University, Yale University, University of Pennsylvania, and Stanford University.

One-on-one tutoring, no "one-size-fits-all" approach here.

Your place, our place, or somewhere in between. We can even hold your sessions online!

We've never failed to improve a score.

Hundreds of Odyssey students surpass 170 points.
*We Guarantee you'll love your tutor or your money back!

INCREASE YOUR LSAT SCORE!
We've helped hundreds of students elevate their LSAT score and we're confident that we can help you. We guarantee you'll love your experience or your money back.

"

I would advise anyone considering Odyssey to sign up immediately

"

Odyssey has been absolutely essential to my preparation for the LSAT. When I first reached out to Odyssey, I had very little idea of what to expect from the LSAT or what it takes to study for it, but during our consolation Jon walked me through the entire process so I wouldn't be overwhelmed. After only a few weeks of drilling the fundamentals and honing the finer details of the LSAT with Odyssey, I was scoring multiple 170's on my practice tests, a feat which would have been impossible for me without the tutoring of Jon. Of particular importance was the Online Logic Games course. It's detailed structure and insightful explanations were critical in transforming the Logic Games from an area of weakness to a strength. Also, having a guide provide a study schedule kept me on track so that I could be fully prepared by the time I take an official LSAT. I would advise anyone considering Odyssey to sign up immediately. The improvements that you will see as a result of working with Jon and Odyssey can open up so many opportunities for prospective law students, just like they did for me.
LSAT CLASSES & PREP COURSES
IN NEW JERSEY
Are you looking for in-person LSAT classes & courses in Jersey? Odyssey offers personalized LSAT classes that are carefully tailored to each student's specific needs. If you believe that group classes are the right path for you, we strongly advise you to schedule a free consultation. We'll examine your current needs to determine which areas of study will yield the best results for you. We could conclude that a customized one-on-one LSAT class can accelerate your progress toward your goals.
Your LSAT Class Instructor is here to fuel your success! Our teaching approach is tailored to your learning style, focusing on those areas where you can achieve the greatest improvements. Numerous students of ours have experienced leaps of 20+ points! Taught by highly skilled and accomplished instructors, our LSAT Classes have the expertise to lift your score significantly.
We genuinely care about your well-being! Our LSAT Class Instructors are committed to assisting students on their path. We take great pride in our unique techniques and use of the most effective methodologies. If you're ready to boost your LSAT score significantly, book your Free Strategy Session below!

If you're ready to get on the path to an unbelievable LSAT score then contact us today to schedule a free Strategy Session to discuss your goals, jumpstart your study plan, and get matched with the perfect LSAT Strategist.
Every point on the LSAT is so precious, you can't afford to leave anything on the table


"I had a great experience working with Dave! He was super patient, encouraging, and adaptable. He was especially helpful when it came to logic games and figuring out techniques to approach them methodically and efficiently."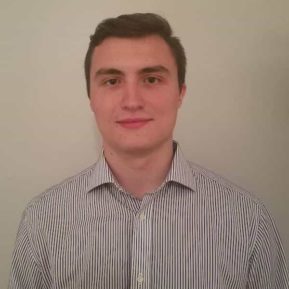 "I've had an Incredible Experience with Odyssey LSAT Tutoring so far. First, they're very prompt in their response, their team is always there to answer all the questions you ever have in a time fashion manner."


"Incredible. John makes you feel as if you have a personal Tudor guiding you every step of the way. He is such a kind guy. His logic game course is clear and helpful. I encourage it!"


"I worked with Jeff Gardner for 5 months and have nothing but good things to say about him and Odyssey test prep books. I gained 13 points during my 6 months with Jeff! Jeff was very knowledgeable about question types."


"Dave is an awesome tutor! He broke down the exam in a way that made sense and gave me great test taking strategies, which gave me the confidence to tackle the exam on test day."


"Before starting lessons with Dave from Odyssey Prep I was really struggling with the LSAT. I had been studying on and off for over a year and a half, had taken both online and in person prep courses, and sat for the LSAT twice, scoring a 163 and 167."
New Jersey is a state in the Northeastern United States, famously bordered by New York to the north and Pennsylvania to the south. It is the 4th smallest state in the entire US, yet is the most densely populated. A highly urbanized state with a transportation system being one of the busiest and most extensive in the world, hundreds of thousands of the residents in its cities commute to and from New York and Pennsylvania everyday. Native Americans occupied the region for almost 3,000 years before the first Europeans arrived in the early 17th century. It was colonized by the Dutch and Swedish and later seized control by the English. They called the region "Province of New Jersey," taken after the largest of the Channel Islands, which is Jersey. The state is one of the 13 original states of the US and was the site of many important battles in the American Revolutionary War. In the 19th century, New Jersey's "Big Six" cities contributed greatly to the country's Industrial Revolution. With its strategic location in the Northeast, the state grew rapidly in terms of the economy, trade, and infrastructure by the second half of the 20th century.
As of today, New Jersey is considered to be the 2nd-wealthiest state in the US by median household income. Furthermore, as of 2020, the state was home to the country's highest number of millionaires per capita. A state that offers miles and miles of coastline, some of its cities are famed for their beaches and boardwalks. In fact, New Jersey is even credited for inventing the boardwalk and has the most number of boardwalks among all 50 states in the US. Almost every city or town along the Jersey Shore has a boardwalk of their own. Speaking of boardwalks, one of the most popular attractions in the state is the Atlantic City Boardwalk. Located in the "Gambling Capital of the East" of Atlantic City, the boardwalk is a popular destination among tourists for its beaches, shopping, dining, recreational activities, entertainment, and water parks. Ocean City is another worthwhile destination in the state, with 8 miles of shiny ocean and bay beaches, amusements parks, and of course, its 2.5-mile boardwalk. Among other notable places to visit in New Jersey include the wine country of Cream Ridge, the famous and bustling beaches of Jersey Shore, as well as theme parks and amusement parks most notably the Six Flags Great Adventure and Wild Safari.
In terms of education, New Jersey is one of the top states for the best colleges. Its public school system is also ranked consistenly as one of the top-ranked of all states. In fact, New Jersey is home to Princeton Univerity, an ivy league school that boasts of being the number one school in the US list of National Universities 2021 edition. Other notable schools include the Rutgens University – New Brunswick, the flagship campus of New Jersey's state university and the Stevens Institute of Technology. Morevoer, there are two top law schools in the state, namely: Seton Hall College of Law, which is the top in the state and the only private law school in New Jersey; and Rutgers Law School, offered at their Camden and Newark campuses. Though New Jersey is one of the smallest states in the country, it packs a punch in providing the best education for its students, plenty of beaches and natural parks, and hailed for being one of the wealthiest states in the nation.



100% No Risk or Commitment!
Contact us to discuss your goals and jumpstart your study plan!
*We do require that you meet specific criteria to be eligible for our Score Increase and 10+ Point Increase Guarantees. If you do the work, we guarantee you'll get results. View eligibility criteria here.