PRIVATE IN-PERSON
LSAT TUTORING IN ATLANTA
Atlanta's best in-person LSAT Tutors, Guaranteed! We've been a beacon of success for hundreds of students in Atlanta and surrounding areas, assisting them in achieving LSAT scores of 170 or higher. You can choose between in-person and online one-on-one LSAT tutoring with us. Our tutors are not only highly qualified, but also excellent teachers who make a significant difference in the lives of our students.
We've helped hundreds of students get admitted to top 10 law schools including: Harvard University, Columbia University, Yale University, University of Pennsylvania, and Stanford University.

Personalized one-on-one tutoring, No "one size fits all approach here"

Your place, our place or in between. We can even conduct your sessions online!

We've never not improved a score.

Hundreds of Odyssey Students reach 170+

We guarantee you'll love your tutor or your money back*
Odyssey LSAT Tutoring
ATLANTA ADDRESS HERE…

INCREASE YOUR LSAT SCORE!
We've helped hundreds of students elevate their LSAT score and we're confident that we can help you. We guarantee you'll love your experience or your money back.

"

I would advise anyone considering Odyssey to sign up immediately

"

Odyssey has been absolutely essential to my preparation for the LSAT. When I first reached out to Odyssey, I had very little idea of what to expect from the LSAT or what it takes to study for it, but during our consolation Jon walked me through the entire process so I wouldn't be overwhelmed. After only a few weeks of drilling the fundamentals and honing the finer details of the LSAT with Odyssey, I was scoring multiple 170's on my practice tests, a feat which would have been impossible for me without the tutoring of Jon. Of particular importance was the Online Logic Games course. It's detailed structure and insightful explanations were critical in transforming the Logic Games from an area of weakness to a strength. Also, having a guide provide a study schedule kept me on track so that I could be fully prepared by the time I take an official LSAT. I would advise anyone considering Odyssey to sign up immediately. The improvements that you will see as a result of working with Jon and Odyssey can open up so many opportunities for prospective law students, just like they did for me.
LSAT CLASSES & PREP COURSES
IN ATLANTA
Are you on the hunt for in-person LSAT classes & courses in Atlanta? At Odyssey, our LSAT class is uniquely designed to fit each individual's needs. If you believe group classes could meet your needs, we encourage you to take advantage of a Free Consultation. We will assess your current status and pinpoint which areas of study could yield the most substantial improvement for you. It might be that a personalized one-on-one LSAT class can expedite your journey towards your goals.
Your LSAT Class Instructor is committed to fostering your success! We mold our LSAT teaching to suit your learning style, with a prime focus on areas that could bring about the most significant improvement. We are proud that many of our students have witnessed a score increase of 20+ points! Our LSAT Classes are conducted by highly specialized and successful instructors who have the expertise to boost your score.
You are our top priority! Our LSAT Class Instructors are zealous about assisting students. We take great pride in our specialized techniques and our employment of the most efficient methods. If you're ready to make your LSAT score a serious pursuit, schedule your Free Strategy Session now!

If you're ready to get on the path to an unbelievable LSAT score then contact us today to schedule a free Strategy Session to discuss your goals, jumpstart your study plan, and get matched with the perfect LSAT Strategist.
Every point on the LSAT is so precious, you can't afford to leave anything on the table.


"I had a great experience working with Dave! He was super patient, encouraging, and adaptable. He was especially helpful when it came to logic games and figuring out techniques to approach them methodically and efficiently."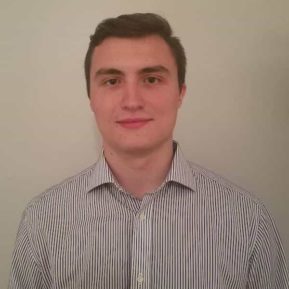 "I've had an Incredible Experience with Odyssey LSAT Tutoring so far. First, they're very prompt in their response, their team is always there to answer all the questions you ever have in a time fashion manner."


"Incredible. John makes you feel as if you have a personal Tudor guiding you every step of the way. He is such a kind guy. His logic game course is clear and helpful. I encourage it!"


"I worked with Jeff Gardner for 5 months and have nothing but good things to say about him and Odyssey test prep books. I gained 13 points during my 6 months with Jeff! Jeff was very knowledgeable about question types."


"Dave is an awesome tutor! He broke down the exam in a way that made sense and gave me great test taking strategies, which gave me the confidence to tackle the exam on test day."


"Before starting lessons with Dave from Odyssey Prep I was really struggling with the LSAT. I had been studying on and off for over a year and a half, had taken both online and in person prep courses, and sat for the LSAT twice, scoring a 163 and 167."



Your Guide to LSAT Prep in
ATLANTA
Deciding to pursue a career in law is a very exciting thing! While there are many options for where to start your journey, beginning your legal career in Atlanta is one of the best choices you could make. With easy access to transportation, stunning city skyline views, and some of the best LSAT tutors in the nation, Atlanta is the perfect place to set yourself up for a lifetime of success.
Deeply rooted in history, Atlanta was founded at the end of the Western and Atlantic railroad lines, thus making it a hub for transportation. This role still rings true today, thanks to the Hartsfield-Jackson Atlanta International Airport, one of the country's biggest airports. With such easy access to so many different places, Atlanta has quickly become a hub for businesses of all kinds, including law. The ability to connect with so many different people, places, and businesses is great for both new and experienced professionals alike.
Atlanta has produced many successful icons over the years, from promoters of peace to all-star football players. It is truly a city that supports successes of all kinds, and beginning your legal career in Atlanta will put you on the same path as so many that walked before you. To become a successful lawyer in Atlanta, you must first begin with the most daunting step: the LSATs. Luckily, Atlanta is home to some of the top LSAT prep courses and tutors available.
LSAT Prep in Atlanta
The LSATs can be an intimidating experience, so it is best to get yourself as comfortable with the content as possible before taking your exam. There are various methods to choose from that will best suit your educational needs. We have a few examples listed below for different methods that have been proven to produce higher LSAT scores.
LSAT Courses and Classes in Atlanta
Registering for an LSAT prep course in Atlanta is one way to ensure a good score on the exam. The ideal LSAT prep courses and classes will encourage educators to speak directly towards your style of learning, using content that you will see on the exam. In addition, instructors of these courses typically provide advice on how to approach the exam strategically, and how to best address any obstacles as well.
If you prefer a classroom environment and have the time to dedicate to bettering your LSAT score, an LSAT prep course in Atlanta is a great option.
LSAT Tutoring in Atlanta
If you learn best by receiving individual attention, hiring an LSAT tutor in Atlanta may be the best option for you. Having someone give you one-on-one attention will tailor the learning experience to you and will directly improve your experience on test day. If you are unable to dedicate the time to a full course or just know you learn better when given undivided attention, an LSAT tutor is the ideal way to go.
The ideal LSAT tutor in Atlanta is a trained professional with years of legal experience.
Education Before and After the LSATs
Atlanta is also known for its commitment to higher education, which is apparent in its many universities and graduate schools city-wide. There are schools of all different sizes, affiliations, and degrees boasting sports teams and pristine curriculums alike. Your best option is to enroll in a pre-law course of study that will set the foundation for your future legal career.
There are plenty of options for higher education in Atlanta that will set you down the right path for your future in law.
Universities in Atlanta
If you are looking for a larger school community, Georgia State University might be your best bet. It is a large, public university set on an urban campus that offers students over 200 majors and minors to choose from. With so many options, it's impossible not to find the course of study that most interests you at Georgia State University.

If you are looking for a smaller school with a more close-knit feel, there are plenty of options for you as well. For example, there is Emory University, a smaller private institution that features a School of Law, or Georgia Institute of Technology, which boasts a wide range of student activities and a location in the heart of Atlanta.
Law Schools in Atlanta
After completing your undergraduate career, it is time to take the LSATs and hopefully progress to law school. Atlanta boasts numerous options for this, including Atlanta's John Marshall Law School. You can find other fantastic law schools at large universities, such as Georgia State, that have a graduate school program as well, specifically for the legal field of study.
Bar Associations in Atlanta
Once you have completed your education in law and are on your way to becoming a practicing attorney, you can apply for membership in any city, county, or state bar association. These bar associations provide you with ideal networking opportunities to further your legal career. They are also a means of continuing your education and provide miscellaneous further benefits.
Notable bar associations in Atlanta include the Gate City Bar Association, the Atlanta State Bar Association, and the American Bar Association.
Why Atlanta?
Atlanta prides itself on having something for everyone, including eager law students such as yourself. If your friends and family visit you, they will be happily surprised by the myriad of activities to do during their visit. There are so many different ways to see and explore the beautiful city of Atlanta. It will not take long to notice just how special this city is!
As you explore options for where to pursue your law degree, keep Atlanta at the top of your list. With a heritage so deeply rooted in equality and justice, Atlanta is the perfect place to practice law. There are plenty of resources available, such as LSAT prep courses and tutors, in the city alone to get you started off on the right foot; you just have to be aware of them and take advantage of the opportunities available to you.
To sum up Atlanta in a short summary would be impossible. It is a beautiful city full of so much history and opportunity, it is bound to set you up for success. With unlimited resources, easy transportation, and connections to some of our world's biggest businesses, Atlanta should be on the top of the list for anyone seeking success and a bright future.
100% No Risk or Commitment!
Contact us to discuss your goals and jumpstart your study plan!
*We do require that you meet specific criteria to be eligible for our Score Increase and 10+ Point Increase Guarantees. If you do the work, we guarantee you'll get results. View eligibility criteria here.