PRIVATE IN-PERSON
LSAT TUTORING IN BOSTON
Boston's top choice for in-person LSAT tutoring, guaranteed! Odyssey's individualized LSAT coaching has enabled hundreds of students in Boston and surrounding areas to achieve 170+ LSAT scores. Our LSAT tutors, who are accomplished educators with a track record of success, provide in-person or online one-on-one tutoring, always exceeding our students' expectations.
We've guided hundreds of students to gain admission to top 10 law schools, including Harvard University, Columbia University, Yale University, University of Pennsylvania, and Stanford University.

We offer customized one-on-one tutoring, steering clear from the "one size fits all" methodology.

We're flexible with the venue — it can be your place, ours, or anywhere in between. We can even host your sessions online!

We've never not improved a score.

Hundreds of Odyssey Students reach 170+

We guarantee you'll love your tutor or your money back*

INCREASE YOUR LSAT SCORE!
We've helped hundreds of students elevate their LSAT score and we're confident that we can help you. We guarantee you'll love your experience or your money back.

"

I would advise anyone considering Odyssey to sign up immediately

"

Odyssey has been absolutely essential to my preparation for the LSAT. When I first reached out to Odyssey, I had very little idea of what to expect from the LSAT or what it takes to study for it, but during our consolation Jon walked me through the entire process so I wouldn't be overwhelmed. After only a few weeks of drilling the fundamentals and honing the finer details of the LSAT with Odyssey, I was scoring multiple 170's on my practice tests, a feat which would have been impossible for me without the tutoring of Jon. Of particular importance was the Online Logic Games course. It's detailed structure and insightful explanations were critical in transforming the Logic Games from an area of weakness to a strength. Also, having a guide provide a study schedule kept me on track so that I could be fully prepared by the time I take an official LSAT. I would advise anyone considering Odyssey to sign up immediately. The improvements that you will see as a result of working with Jon and Odyssey can open up so many opportunities for prospective law students, just like they did for me.
LSAT CLASSES & PREP COURSES
IN BOSTON
Do you want to take in-person LSAT classes and courses in Boston? Odyssey's personalized LSAT class is tailored to each student's specific requirements. If you believe that group classes will meet your needs, we encourage you to schedule a free consultation. We will assess your current needs and determine which areas of study will yield the greatest benefits for you. It's possible that a tailored one-on-one LSAT class will help you achieve your goals faster.
Our LSAT Class Instructors are determined to fuel your success! We teach LSAT in alignment with your learning style, focusing on the areas where you can make the most substantial improvements. Many of our students witness a rise of over 20 points in their scores! Our LSAT Classes are led by highly specialized and successful instructors who possess the skills to boost your score.
Your success matters to us! Our LSAT Class Instructors are passionate about assisting students. We take immense pride in our specialized techniques and employ the most efficient teaching methods. Are you ready to take your LSAT score to the next level? Book your Free Strategy Session now!

If you're ready to get on the path to an unbelievable LSAT score then contact us today to schedule a free Strategy Session to discuss your goals, jumpstart your study plan, and get matched with the perfect LSAT Strategist.
Every point on the LSAT is so precious, you can't afford to leave anything on the table


"I had a great experience working with Dave! He was super patient, encouraging, and adaptable. He was especially helpful when it came to logic games and figuring out techniques to approach them methodically and efficiently."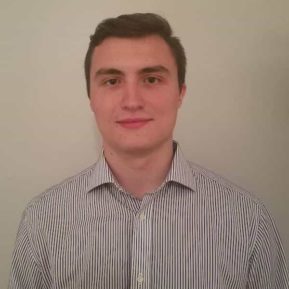 "I've had an Incredible Experience with Odyssey LSAT Tutoring so far. First, they're very prompt in their response, their team is always there to answer all the questions you ever have in a time fashion manner."


"Incredible. John makes you feel as if you have a personal Tudor guiding you every step of the way. He is such a kind guy. His logic game course is clear and helpful. I encourage it!"


"I worked with Jeff Gardner for 5 months and have nothing but good things to say about him and Odyssey test prep books. I gained 13 points during my 6 months with Jeff! Jeff was very knowledgeable about question types."


"Dave is an awesome tutor! He broke down the exam in a way that made sense and gave me great test taking strategies, which gave me the confidence to tackle the exam on test day."


"Before starting lessons with Dave from Odyssey Prep I was really struggling with the LSAT. I had been studying on and off for over a year and a half, had taken both online and in person prep courses, and sat for the LSAT twice, scoring a 163 and 167."



100% No Risk or Commitment!
Contact us to discuss your goals and jumpstart your study plan!
Boston, Massachusetts is a fascinating city where American history stands proudly alongside modern high-rises, technological innovation and world-class education. Centuries ago, the Boston Tea Party, Boston Massacre, Battle of Bunker Hill, and the Siege of Boston gave rise to America as we know it. The American Revolution started here, and a true Bostonian tell you that if it weren't for those early Bostonians, "we'd all be drinking tea instead of coffee." Founded in 1630 by Puritan settlers from the city of the same name in England, Boston is proud home to many of America's important firsts, such as the first public park (Boston Common, 1634), first public school (Boston Latin School, 1635), first subway system (Tremont Street Subway, 1897), and first institution of higher education (Harvard, 1636).
While strolling Boston's centuries-old cobblestone streets where timeworn brick churches squat next to sparkling skyscrapers, you may double-take when you see colonials walking around in ornate 18th century clothing, apt reminders of Boston's ingrained history. They are tour guides on the 2.5 mile Freedom Trail, which stops by sixteen of Boston's –and America's– most important historical sites. A red brick path shows you the way, so it's easy to take a self-guided tour. Walk this path to explore the beautiful Boston Common park, find the graves of Samuel Adams, Paul Revere, and John Hancock among the 5,000 interred at the Granary Burial Ground, admire the Old State House, Park Street Church, King's Chapel, and Faneuil Hall, and check out the stature of Benjamin Franklin as you make your way to the the towering Bunker Hill monument and restored ship USS Constitution, still parked in Boston Harbor. Yet Boston boasts more modern history as well, so don't leave Boston without paying respects to the Green Monster! America's favorite baseball stadium and home of the beloved Red Socks, Fenway Park still draws crowds of red baseball hats, and there's no shortage of Fenway Franks, fried seafood, and one-of-a-kind baseball memorabilia. In addition to the ubiquitous lobster rolls, chowder and fried fish in the city, there's plenty of places to get pizza in Boston. Yet everyone knows the best is at Regina Pizzeria in the North End, which is Boston's own Little Italy. Order a 'roni and pitcher of Perroni and then, as you make your way back downtown and pass the ornate Omni Parker House, you may just catch a whiff of its infamous buttery, baked eponymous rolls, as the original recipe dates back to to this hotel in 1874. But for a unique stay, check out the Liberty Hotel, a former prison turned swanky hotel, and a perfect example of how Bostonians both embrace history and turn it into modernity.
As history fatigue sets in and you crave a taste of the 21st century, step into the Godfrey Hotel to find the modern aesthetic and high-quality roasts of George Howell coffee, and don't forget a vegan donut! For date night, plan ahead for tapas at Toro, helmed by famed chefs and owners Ken Oringer and Jamie Bissonnette, or head across the bridge to Cambridge for a taste of the Sultan's Delight and other modern takes on Turkish cuisine at sultry Oleana restaurant. Beer fans know that farm-to-glass brewery Trillium has garnered a cult following, and lines of devotees stretch around the block waiting rain or shine for the newest release.
 In addition to its fascinating historical sites, world-class restaurants and hipster breweries, Boston hosts nearly 50 institutions of higher learning, including Harvard University, University of Boston, Massachusetts Institute of Technology (MIT), New England Law at Boston, Berklee College of Music, Cambridge College, Tufts University, and Massachusetts College of Art and Design. Boston is now considered a world leader in higher education and a thriving center of scientific research, and will forever stand as one of the most important cities in American history.
*We do require that you meet specific criteria to be eligible for our Score Increase and 10+ Point Increase Guarantees. If you do the work, we guarantee you'll get results. View eligibility criteria here.