1-on-1 IN-PERSON
LSAT TUTORING IN LOS ANGELES
Los Angeles' best in-person LSAT tutors, that's us – guaranteed! Odyssey's personalized LSAT Tutoring has aided hundreds of students across the Los Angeles area to achieve an impressive 20+ point increase in their LSAT scores. Our LSAT tutors are not just highly educated; they are also tremendously successful mentors who consistently go the extra mile for their students.
We have a history of guiding hundreds of students to get into top-tier law schools including Harvard University, Columbia University, Yale University, University of Pennsylvania, and Stanford University.

Tailored one-on-one LSAT tutoring. We steer clear of the "one size fits all" approach.

Whether at your place, ours or somewhere in between, we adapt to your convenience. We're even equipped to hold sessions online!

We've never not improved a score.

Hundreds of Odyssey Students reach 170+

We guarantee you'll love your tutor or your money back*

INCREASE YOUR LSAT SCORE!
We've helped hundreds of students elevate their LSAT score and we're confident that we can help you. We guarantee you'll love your experience or your money back.

LSAT CLASSES & PREP COURSES
IN LOS ANGELES
Are you searching for in-person LSAT classes and courses in Los Angeles? Odyssey's unique LSAT classes are custom-tailored to meet the individual needs of each student. If you believe group classes might suffice, we urge you to schedule a Free Consultation with us. We'll assess your current situation to identify which study areas could bring about the most significant improvement for you. We might conclude that a personalized one-on-one LSAT class could help you achieve your objectives more quickly.
Our LSAT Class Instructors are here to motivate and drive your success! We deliver LSAT instruction tailored to your learning style, concentrating on areas where you can gain the most. Many of our students witness a boost of over 20 points! Our LSAT Classes are administered by profoundly skilled and successful instructors equipped with the necessary expertise to raise your score.
We genuinely care about our students! Our LSAT Class Instructors are driven by a passion to assist students. We take immense pride in our distinct techniques and apply the most effective methodologies. If you're ready to get serious about improving your LSAT score, schedule your Free Strategy Session below!

If you're ready to get on the path to an unbelievable LSAT score then contact us today to schedule a free Strategy Session to discuss your goals, jumpstart your study plan, and get matched with the perfect LSAT Strategist.
Every point on the LSAT is so precious, you can't afford to leave anything on the table


"I had a great experience working with Dave! He was super patient, encouraging, and adaptable. He was especially helpful when it came to logic games and figuring out techniques to approach them methodically and efficiently."


"I've had an Incredible Experience with Odyssey LSAT Tutoring so far. First, they're very prompt in their response, their team is always there to answer all the questions you ever have in a time fashion manner."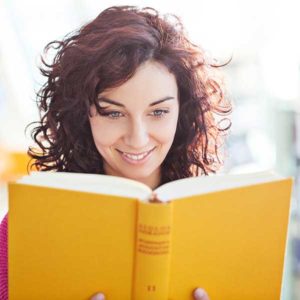 "Incredible. John makes you feel as if you have a personal Tudor guiding you every step of the way. He is such a kind guy. His logic game course is clear and helpful. I encourage it!"


"I worked with Jeff Gardner for 5 months and have nothing but good things to say about him and Odyssey test prep books. I gained 13 points during my 6 months with Jeff! Jeff was very knowledgeable about question types."


"Dave is an awesome tutor! He broke down the exam in a way that made sense and gave me great test taking strategies, which gave me the confidence to tackle the exam on test day."


"Before starting lessons with Dave from Odyssey Prep I was really struggling with the LSAT. I had been studying on and off for over a year and a half, had taken both online and in person prep courses, and sat for the LSAT twice, scoring a 163 and 167."



YOUR GUIDE TO LSAT PREP IN
LOS ANGELES
Deciding to prepare for a career in law is a big step in life. Becoming a lawyer is an aspirational profession and can be an illustrious, rewarding career. However, the path to becoming a lawyer can be a long and daunting one. But first, before becoming a lawyer, you have to attend law school.
Admission into law school is based on various factors, but is primarily focused on your undergraduate grades and LSAT score. The LSAT is a long and complicated exam, but studying for it doesn't need to be that way. LSAT classes in Los Angeles can offer a great guiding hand, so all you need to worry about is learning the content.
LSAT classes often include practice LSAT exams, teaching LSAT material, and tutoring to turn your weak points into strengths. While getting an LSAT tutor isn't required to take the LSAT, having one can really improve your scores and help you gain admission into your dream law school.
Studying and Practicing Law in Los Angeles
Los Angeles is known to be the center of entertainment and media, but it is also home to many world-class institutions that focus on studying law. This includes undergraduate programs, which help students prepare for law school, and JD programs offered by Los Angeles law schools. Several well-respected bar associations also call Los Angeles home, making it a great city for currently practicing law professionals as well.
Los Angeles is a great place to start studying law. At the undergraduate level, the California State University Los Angeles and the University of Southern California offer robust pre-law programs designed to bolster students' law school applications. In addition, both of these universities, as well as others in the area, offer pre-law advising and support, allowing students to explore the world of law before jumping into it.
Undergraduate institutions aren't the only place to study law in Los Angeles. World-class law schools in Los Angeles include the Loyola Law School and the UCLA School of Law. These universities are famous around the world, and for a good reason. Both of these universities offer a variety of learning opportunities for students, which sets them up for amazing career opportunities after graduation.
Los Angeles is home to several bar associations for practicing law professionals. The Beverly Hills Bar Association, which was created to represent westside LA lawyers but now invites members from all over the city, is one example of an organization supporting LA lawyers. The city is also home to the Los Angeles County Bar Association. This organization is one of the largest bar associations in Southern California and offers lawyers a large network to learn and grow from.
Committing to studying law can be a big decision, but deciding where you want to study can be even harder. Los Angeles has opportunities every step of the way, making it the perfect place to explore all your options.
Living in Los Angeles
Los Angeles is known for its perfect weather, accessibility to beaches and mountains, amazing food, and vibrant culture. The city has a wide variety of things to do, including visiting famous museums, shopping at world-famous stores, and eating food from every culture. Since LA is home to some of the world's most famous celebrities and people aspiring to such levels of fame, there's almost always something fun happening.
Los Angeles has been settled for a very long time and by many groups of people. Los Angeles as seen today really got its start in the late 1800s. Once LA was connected by rail to the rest of the United States, the city received an influx of population from all over. As technology improved and global travel increased, Los Angeles became home to people from all over the world. As a result, Los Angeles is home to vibrant food and rich culture today.
Whether you're looking for excellent opportunities to study law or a fantastic urban experience, Los Angeles has it all. Becoming a lawyer can be a long journey, but LSAT courses in Los Angeles can be a low-stress path to an amazing score. Studying and living in Los Angeles can make your law school dreams a reality.
100% No Risk or Commitment!
Contact us to discuss your goals and jumpstart your study plan!
*We do require that you meet specific criteria to be eligible for our Score Increase and 10+ Point Increase Guarantees. If you do the work, we guarantee you'll get results. View eligibility criteria here.