PRIVATE IN-PERSON
LSAT TUTORING IN SEATTLE-TACOMA
Odyssey has the best in-person LSAT tutors in Seattle-Tacoma. With our personal LSAT tutoring, many students in the area have gotten 170+ on the test. Whether you choose one-on-one LSAT tutoring in person or online, our highly trained tutors are experts at giving great lessons.
We have guided hundreds of students to secure admissions in top 10 law schools, such as Harvard University, Columbia University, Yale University, University of Pennsylvania, and Stanford University

Our tutoring is personalized, providing one-on-one attention, we refrain from a "one size fits all" strategy.

We offer flexible location options for your convenience: your place, ours, or somewhere in between. We can also facilitate online sessions if needed!

We've never not improved a score.

Hundreds of Odyssey Students reach 170+

We guarantee you'll love your tutor or your money back*

INCREASE YOUR LSAT SCORE!
We've helped hundreds of students elevate their LSAT score and we're confident that we can help you. We guarantee you'll love your experience or your money back.

"

I would advise anyone considering Odyssey to sign up immediately

"

Odyssey has been absolutely essential to my preparation for the LSAT. When I first reached out to Odyssey, I had very little idea of what to expect from the LSAT or what it takes to study for it, but during our consolation Jon walked me through the entire process so I wouldn't be overwhelmed. After only a few weeks of drilling the fundamentals and honing the finer details of the LSAT with Odyssey, I was scoring multiple 170's on my practice tests, a feat which would have been impossible for me without the tutoring of Jon. Of particular importance was the Online Logic Games course. It's detailed structure and insightful explanations were critical in transforming the Logic Games from an area of weakness to a strength. Also, having a guide provide a study schedule kept me on track so that I could be fully prepared by the time I take an official LSAT. I would advise anyone considering Odyssey to sign up immediately. The improvements that you will see as a result of working with Jon and Odyssey can open up so many opportunities for prospective law students, just like they did for me.
LSAT CLASSES & PREP COURSES IN
SEATTLE-TACOMA
Embark on your LSAT journey with Odyssey's in-person LSAT classes in Seattle-Tacoma! Our one-on-one LSAT tutoring is made to meet your specific needs. If you're unsure about group lessons, we suggest you schedule a consultation for free. During this strategy session, we'll figure out what your needs are right now and which areas of study will have the most effect. It's possible that a private, one-on-one LSAT class will help you reach your goals faster.
Your Odyssey LSAT instructor will push you and assist you in succeeding. We teach in a way that accommodates your learning style and focuses on areas where you can make the most progress. Many of our students have improved their grades by 20 points or more. Our LSAT instructors are highly qualified and successful professionals who understand how to improve your score.
At Odyssey, we really want you to do well. Our LSAT tutors are enthusiastic about helping their students, and we're proud of our effective methods and specialized techniques. If you're ready to work hard on your LSAT score, use the form below to plan your Free Strategy Session and let us show you the way to success.

If you're ready to get on the path to an unbelievable LSAT score then contact us today to schedule a free Strategy Session to discuss your goals, jumpstart your study plan, and get matched with the perfect LSAT Strategist.
Every point on the LSAT is so precious, you can't afford to leave anything on the table


"I had a great experience working with Dave! He was super patient, encouraging, and adaptable. He was especially helpful when it came to logic games and figuring out techniques to approach them methodically and efficiently."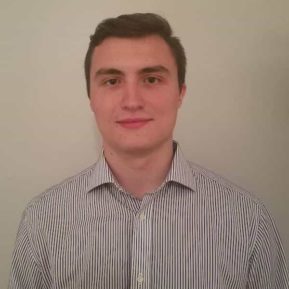 "I've had an Incredible Experience with Odyssey LSAT Tutoring so far. First, they're very prompt in their response, their team is always there to answer all the questions you ever have in a time fashion manner."


"Incredible. John makes you feel as if you have a personal Tudor guiding you every step of the way. He is such a kind guy. His logic game course is clear and helpful. I encourage it!"


"I worked with Jeff Gardner for 5 months and have nothing but good things to say about him and Odyssey test prep books. I gained 13 points during my 6 months with Jeff! Jeff was very knowledgeable about question types."


"Dave is an awesome tutor! He broke down the exam in a way that made sense and gave me great test taking strategies, which gave me the confidence to tackle the exam on test day."


"Before starting lessons with Dave from Odyssey Prep I was really struggling with the LSAT. I had been studying on and off for over a year and a half, had taken both online and in person prep courses, and sat for the LSAT twice, scoring a 163 and 167."



Seattle and Tacoma are great places to attend law school, and not just because of their prestigious programs. These cities, as well as the state of Washington as a whole, are rich in their history and provide safety, comfort, and an amazing education program to all that reside there.
To secure your spot in the law school of your choice in Seattle or Tacoma, it is important to understand your options and be familiar with the area. A great LSAT score will heighten your chances of being accepted, and you can use LSAT tutoring, prep, courses, and more to reach your desired score.
History of Seattle-Tacoma

Seattle was first settled as a township in 1851, with the town quickly becoming a timber town designed to support the local lumber mill. Seattle has gone through several changes in the years since, emerging into the regional powerhouse we know it as today. Nowadays, Seattle is one of the largest tech centers in the country, home to Amazon, Microsoft, and Nintendo of America.
The legal history of Seattle has affected many parts of the United States as a whole. They were the first state to make all voting completely by mail, and, as a result, other states have begun to do the same. Additionally, they have used this system for the past 11 years!

Universities in Seattle-Tacoma

There are many honorable universities in Seattle-Tacoma to attend law school at. All of them have a wide variety of degree programs and paths for you to take, so it is important to look into everything each school offers.

For example, the University of Washington School of Law is more focused on research, and it has a smaller class size. Seattle University School of Law has more students, a higher acceptance rate, and a wide variety of concentrations. Gonzaga University School of Law has the highest acceptance rate and offers degree programs at many different paces to fit every student's needs.
Bar Associations in Seattle-Tacoma

There are a couple of bar associations to be familiar with in Seattle-Tacoma. One of the largest bar associations in the world is the American Bar Association, which has many active members that come straight from Seattle.
The Washington Bar Association is known for being both transparent and honest. They thrive on the feedback from lawyers and non-lawyers alike, and they are open with the public about how their association runs and changes the state for the better. The King County Bar Association is great at promoting diversity, volunteering, and engagement through volunteer projects and open discussions.
People and Places in Seattle-Tacoma

Washington is known for having one of the best education systems in the state, and they ranked highly in both K-12 and higher education. There is a lot of diversity in both of these cities, so there is always someone to meet and something to see.
On top of this, there are plenty of notable people born in the area who have had a profound effect on society as a whole. For example, Bill Gates, a Billionaire Philanthropist and the founder of Microsoft, was born in Seattle. Ryan Stiles, the improv comedy icon, is from Seattle as well. Furthermore, the first Starbucks was founded in the heart of Seattle, and it has since grown into one of the most popular coffee shops in the world!

Mountains and beautiful greenery nearly surround Seattle, so don't be afraid to go hiking, camping, and more on your spare weekends after classes!

Why Seattle

Being familiar with Seattle, Tacoma, and the state of Washington will help you to ease into college life and the start of law school. Whether you're simply looking to study law or are looking for a place to settle down and practice, the area has so much to offer. Alongside an abundance of natural resources, the area offers plenty of entertainment, recreation, educational and employment opportunities, and so much more.

Preparing for law school, like doing well on the LSAT by using prep, courses, and tutoring, will work tremendously in giving you the confidence you need to succeed.
100% No Risk or Commitment!
Contact us to discuss your goals and jumpstart your study plan!
*We do require that you meet specific criteria to be eligible for our Score Increase and 10+ Point Increase Guarantees. If you do the work, we guarantee you'll get results. View eligibility criteria here.