PRIVATE IN-PERSON
LSAT TUTORING IN PHILADELPHIA
Top in-person LSAT Tutors in Philadelphia, Guaranteed! Odyssey's individualized LSAT Tutoring has empowered hundreds of students in Philly and nearby regions to achieve 170+ on the LSAT. Be it in-person or online one-on-one LSAT Tutoring, our LSAT tutors, who are highly accomplished educators with exceptional training, go the extra mile for our students.
We've assisted hundreds of students to gain admission into top 10 law schools such as Harvard University, Columbia University, Yale University, University of Pennsylvania, and Stanford University.

Customized one-on-one tutoring – we don't believe in the "one size fits all" approach.

Flexible tutoring locations – your place, our place, or anywhere in between. We can also conduct your sessions online!

Our track record? We've consistently improved scores.

Hundreds of Odyssey Students reach 170+

We guarantee you'll love your tutor or your money back*

INCREASE YOUR LSAT SCORE!
We've helped hundreds of students elevate their LSAT score and we're confident that we can help you. We guarantee you'll love your experience or your money back.

"

I would advise anyone considering Odyssey to sign up immediately

"

Odyssey has been absolutely essential to my preparation for the LSAT. When I first reached out to Odyssey, I had very little idea of what to expect from the LSAT or what it takes to study for it, but during our consolation Jon walked me through the entire process so I wouldn't be overwhelmed. After only a few weeks of drilling the fundamentals and honing the finer details of the LSAT with Odyssey, I was scoring multiple 170's on my practice tests, a feat which would have been impossible for me without the tutoring of Jon. Of particular importance was the Online Logic Games course. It's detailed structure and insightful explanations were critical in transforming the Logic Games from an area of weakness to a strength. Also, having a guide provide a study schedule kept me on track so that I could be fully prepared by the time I take an official LSAT. I would advise anyone considering Odyssey to sign up immediately. The improvements that you will see as a result of working with Jon and Odyssey can open up so many opportunities for prospective law students, just like they did for me.
LSAT CLASSES & PREP COURSES
IN PHILADELPHIA
Looking for LSAT classes and courses in Philadelphia? Odyssey's personal LSAT class is meticulously tailored to each individual's specific needs. If you're thinking about taking group classes, we strongly advise you to schedule a free consultation. We will evaluate your current needs to determine which areas of study will have the greatest impact on your progress. It's possible that a personalized one-on-one LSAT class will help you get ahead faster.
Your LSAT Class Instructor is dedicated to inspiring your success! We teach the LSAT to accommodate your learning style and concentrate on the areas where you can make the most significant strides. Many of our students witness score increases of 20+ points! Our LSAT Classes are delivered by highly specialized and exceptionally successful instructors who possess the skills necessary to elevate your score.
At Odyssey, we genuinely care about your journey! Our LSAT Class Instructors are passionately committed to helping students succeed. We take great pride in our specialized techniques and our use of the most effective methodologies. Are you ready to take your LSAT score to the next level? Schedule your Free Strategy Session below!

If you're ready to get on the path to an unbelievable LSAT score then contact us today to schedule a free Strategy Session to discuss your goals, jumpstart your study plan, and get matched with the perfect LSAT Strategist.
Every point on the LSAT is so precious, you can't afford to leave anything on the table


"I had a great experience working with Dave! He was super patient, encouraging, and adaptable. He was especially helpful when it came to logic games and figuring out techniques to approach them methodically and efficiently."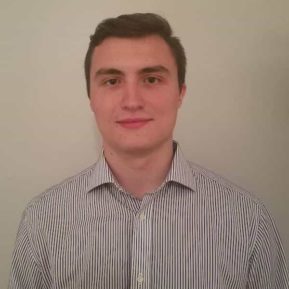 "I've had an Incredible Experience with Odyssey LSAT Tutoring so far. First, they're very prompt in their response, their team is always there to answer all the questions you ever have in a time fashion manner."


"Incredible. John makes you feel as if you have a personal Tudor guiding you every step of the way. He is such a kind guy. His logic game course is clear and helpful. I encourage it!"


"I worked with Jeff Gardner for 5 months and have nothing but good things to say about him and Odyssey test prep books. I gained 13 points during my 6 months with Jeff! Jeff was very knowledgeable about question types."


"Dave is an awesome tutor! He broke down the exam in a way that made sense and gave me great test taking strategies, which gave me the confidence to tackle the exam on test day."


"Before starting lessons with Dave from Odyssey Prep I was really struggling with the LSAT. I had been studying on and off for over a year and a half, had taken both online and in person prep courses, and sat for the LSAT twice, scoring a 163 and 167."



The historic city of Philadelphia, Pennsylvania, fondly known as Philly, has a special place in America's heart and history. The city, now America's sixth-largest municipality, was founded by William Penn in 1682 to serve crucial roles in young America as both a seaport and a place for government. These attributes, along with its central location within the thirteen colonies, made Philadelphia a natural meeting center for the American revolutionaries and notably our Founding Fathers. The burgeoning city hosted the First Continental Congress in 1774 and the Second Continental Congress from 1775-1776, when the Declaration of Independence was signed. The Constitutional Convention was held after the Revolutionary War in 1787, which gave rise to the our esteemed Constitution as well as the United States Congress. Philadelphia's Infamous landmark the Liberty Bell is a must-see tourist destination as well as an "iconic symbol of American Independence."
As a peace-loving Quaker escaping religious persecution, William Penn's intention was to establish Philadelphia as a place of tolerance and freedom, and he was also committed to maintaining good relations with the local native tribes. That's why he named Philadelphia the City of Brotherly Love, from Greek philos (φίλος) meaning beloved or dear, + adelphó (ἀδελφός) meaning brother or brotherly.
In the 21st century, The City of Brotherly Love boasts a robust and diverse dining scene. Philadelphia is home to Reading Terminal Market, one of the largest and oldest public markets in America, where more than 80 small businesses offer everything from fresh produce, seafood, meats, cheeses and baked goods to quality restaurant meals. In addition to this bustling historic market, Philadelphia has a number of renowned restaurants. Locals and visitors savor seafood at Oyster House, experiment with vegan cuisine at Vedge, relish Ethiopian charm at Abyssinia, patronize all-day café High Street on Market, and experience the cash-only, to-go "essence of South Philly" at Angelo's Pizzeria South Philly. In addition to its booming casual food scene, Philly foodies rhapsodize over award winning restaurateur Stephan Starr's "ode to Parisian bistros" Parc, Top Chef winner Nick Elmi's Royal Bucherie, award winning chef Greg Vernick's eponymous eaterie, and Isrelei-inspired Zahav, winner of Best Restaurant in in the Country in 2019. Author of Mastering Pasta: The Art and Practice of Homemade Pasta and acclaimed chef Marc Vetri helms intimate restaurant Vetri Cucina in Washington Square West, considered by food magazine Eater Philadelphia to remain the "gold standard of dining in Philly" even twenty years after its opening. Just make sure you don't leave Philadelphia without enjoying a Philly Cheesesteak sandwich!
In addition to its diverse dining options and beautiful parks such as Spruce Street Harbor Park and Philly River Stroll, Philly is home to more public art (such as murals and commissioned graffiti) than any other city in America. The city also boasts fine establishments such as the Rodin Museum, Pennsylvania Academy of the Fine Arts, and the Philadelphia Museum of Art. Theatre buffs enjoy the Avenue of Arts in Center City, where the Kimmel Center for Performing Arts, Opera Philadelphia, Pennsylvania Ballet, Academy of Music and the Philadelphia Theatre Company entertain viewers and listeners around the world. In addition, Philadelphia, as one of America's oldest cities, is home to dozens of colleges and universities, including University of Pennsylvania (known as UPenn), Haverford College, Swarthmore College, Villanova University, Bryn Mawr College, Drexel University, and Temple University, and dozens more. In this City of Brotherly Love there is an abundance of American history, diverse cuisine, exceptional entertainment and excellent educational opportunities.
100% No Risk or Commitment!
Contact us to discuss your goals and jumpstart your study plan!
*We do require that you meet specific criteria to be eligible for our Score Increase and 10+ Point Increase Guarantees. If you do the work, we guarantee you'll get results. View eligibility criteria here.