PRIVATE IN-PERSON
LSAT TUTORING IN HOUSTON
Guaranteed, the best in-person LSAT tutors in Houston! Odyssey's personal LSAT tutoring has helped hundreds of students in Houston and surrounding areas achieve LSAT scores of 170 or higher. Our LSAT tutors are highly trained and successful teachers who go above and beyond for our students, whether you prefer in-person or online one-on-one LSAT tutoring.

Our students have gained admission into top-tier law schools, including Harvard University, Columbia University, Yale University, University of Pennsylvania, and Stanford University.

We provide personalized one-on-one tutoring; we reject the "one size fits all" approach.

We offer flexible learning environments – your place, our place, or anywhere in between. We even offer online sessions!

We've never not improved a score.

Hundreds of Odyssey Students reach 170+

We guarantee you'll love your tutor or your money back*

INCREASE YOUR LSAT SCORE!
We've helped hundreds of students elevate their LSAT score and we're confident that we can help you. We guarantee you'll love your experience or your money back.

"

I would advise anyone considering Odyssey to sign up immediately

"

Odyssey has been absolutely essential to my preparation for the LSAT. When I first reached out to Odyssey, I had very little idea of what to expect from the LSAT or what it takes to study for it, but during our consolation Jon walked me through the entire process so I wouldn't be overwhelmed. After only a few weeks of drilling the fundamentals and honing the finer details of the LSAT with Odyssey, I was scoring multiple 170's on my practice tests, a feat which would have been impossible for me without the tutoring of Jon. Of particular importance was the Online Logic Games course. It's detailed structure and insightful explanations were critical in transforming the Logic Games from an area of weakness to a strength. Also, having a guide provide a study schedule kept me on track so that I could be fully prepared by the time I take an official LSAT. I would advise anyone considering Odyssey to sign up immediately. The improvements that you will see as a result of working with Jon and Odyssey can open up so many opportunities for prospective law students, just like they did for me.
LSAT CLASSES & PREP COURSES
IN HOUSTON
Looking for in-person LSAT classes & courses in Houston? Odyssey's personalized LSAT course is tailored to each student's specific requirements. If you believe that group classes are sufficient, we recommend a free consultation with us to make a more informed decision. We'll evaluate your current situation and recommend the most beneficial areas of study for you. A customized, one-on-one LSAT class may be able to accelerate your progress toward your goals.
YYour LSAT Class Instructor is committed to your success! We cater our LSAT instruction to your learning preferences and concentrate on areas where you can make the most significant improvement. Many of our students have seen their scores soar by more than 20 points! Our LSAT Classes are led by extremely skilled and successful instructors capable of pushing your score to new heights.
Our LSAT Class Instructors are genuinely invested in your success! They are dedicated to guiding students on their academic journey. We pride ourselves on our unique teaching strategies and use the most impactful methodologies. Are you ready to up your LSAT game? Schedule your Free Strategy Session below!

If you're ready to get on the path to an unbelievable LSAT score then contact us today to schedule a free Strategy Session to discuss your goals, jumpstart your study plan, and get matched with the perfect LSAT Strategist.
Every point on the LSAT is so precious, you can't afford to leave anything on the table


"I had a great experience working with Dave! He was super patient, encouraging, and adaptable. He was especially helpful when it came to logic games and figuring out techniques to approach them methodically and efficiently."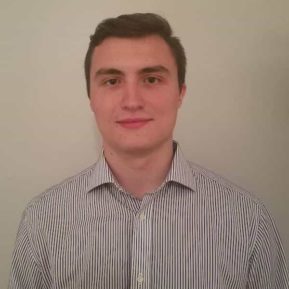 "I've had an Incredible Experience with Odyssey LSAT Tutoring so far. First, they're very prompt in their response, their team is always there to answer all the questions you ever have in a time fashion manner."


"Incredible. John makes you feel as if you have a personal Tudor guiding you every step of the way. He is such a kind guy. His logic game course is clear and helpful. I encourage it!"


"I worked with Jeff Gardner for 5 months and have nothing but good things to say about him and Odyssey test prep books. I gained 13 points during my 6 months with Jeff! Jeff was very knowledgeable about question types."


"Dave is an awesome tutor! He broke down the exam in a way that made sense and gave me great test taking strategies, which gave me the confidence to tackle the exam on test day."


"Before starting lessons with Dave from Odyssey Prep I was really struggling with the LSAT. I had been studying on and off for over a year and a half, had taken both online and in person prep courses, and sat for the LSAT twice, scoring a 163 and 167."



Deciding where to attend law school and start your career as an attorney is not an easy decision. With so many amazing places in the United States, you may be wondering what the best fit for you is?
Houston is a great choice for young lawyers, offering the best LSAT preparation programs, top schools, and a thriving cultural scene. High quality of life, professional associations, and a rich history all contribute to great reasons to consider this city as a place to study or practice law.
History of Houston

Houston has a rich history and background. It is named for General Sam Houston and was founded in 1837. It served as a temporary capital for the state of Texas before becoming a center for trade and railroads.
Houston held the first State Fair in 1870 and continues to this day to have a thriving cultural scene. In the early 1900s, Houston became a major economic port, serving the growing oil industry. Later, this same port would be pivotal in assisting the military during World War II.
Most recently, Houston has become known as a medical and scientific research center with institutions such as NASA located there. Houston is a world-class modern city where education and entertainment meet.
Great Things About Living in Houston

Houston has great weather year-round, low housing costs, and plenty of job opportunities. There are many celebrities from Houston such as Beyonce Knowles and Jeff Bezos. The city also has many young, successful lawyers and doctors, and is known for its thriving theater and cultural scene.

Houston also has great food. Festivals such as Houston Food Fest showcase the region's traditional BBQ and the city's rapidly-growing fusion scene.
Houston is a diverse city with people from many backgrounds. As a result, there are many opportunities in education, and the overall quality of life is good. In fact, Houston is considered one of the best places to live in Texas and routinely receives an 8/10 for quality of life.
Universities in Houston
Houston has many universities and is particularly a great place to complete your undergraduate education. Each school has their own unique culture and student body, and everyone can truly find a school to fit their needs.

The University of Houston is a top-rated public institution. It has a strong research focus and is located in the heart of the city. Rice University is another great choice; it is a private university and has a heavy research focus. Finally, Texas Southern University is the largest historically black university in the United States and offers nearly 100 different majors for undergraduates.
Law Schools in Houston

If you are ready to start Law School, Houston has some of the best in the nation. Of course, getting into law school requires a great LSAT score, so consider investing in an LSAT prep course or engaging in LSAT tutoring to get started.

The University of Houston Law Center is ranked #34 among the best law schools in the US. The Center for Advanced Legal Studies allows students to take online courses and also offers classes on the weekends, making it a flexible choice for those who cannot attend full-time. Texas Southern University, in addition to its undergraduate programs, offers a top Law School providing students the chance to earn an LL.M or J.D. degree.
Bar Associations in Houston

Houston has several bar associations. Joining them can be a great way to network and support your growth as a lawyer. In addition to the American Bar Association, the State of Texas has the State Bar of Texas Association.

For lawyers new to the field, there is an offshoot of the State Bar association known as the Texas Young Lawyers Association. Finally, the City of Houston and its surrounding county have their own association, the Houston Bar Association, which has over 10,000 members and is headquartered right in the city.
Regardless of where you are in your journey to being a lawyer, Houston is a great place to be while you work towards that goal. There are thousands of newer attorneys in the city, and you will never run out of ways to keep yourself busy between studying sessions!
100% No Risk or Commitment!
Contact us to discuss your goals and jumpstart your study plan!
*We do require that you meet specific criteria to be eligible for our Score Increase and 10+ Point Increase Guarantees. If you do the work, we guarantee you'll get results. View eligibility criteria here.