PRIVATE IN-PERSON
LSAT TUTORING IN CHARLOTTE
Charlotte's best in-person LSAT Tutors, Guaranteed! Odyssey's personal LSAT Tutoring has helped hundreds of students in Charlotte and surrounding areas score 170+ on the LSAT. Whether you prefer in-person or online one-on-one LSAT Tutoring, our LSAT tutors are highly trained and highly successful teachers who go above and beyond for our students.
We've helped hundreds of students get admitted to top 10 law schools including: Harvard, Columbia, Drexel, Penn and Pitt.

Personalized one-on-one tutoring, No "one size fits all approach here"

Your place, our place or in between. We can even conduct your sessions online!

We've never not improved a score.

Hundreds of Odyssey Students reach 170+

We guarantee you'll love your tutor or your money back
Odyssey LSAT Tutoring
12851 Orpington Street, 314D, Orlando, Florida, 32826
*We Guarantee you'll love your tutor or your money back!

INCREASE YOUR LSAT SCORE!
We've helped hundreds of students elevate their LSAT score and we're confident that we can help you. We guarantee you'll love your experience or your money back.

"

I would advise anyone considering Odyssey to sign up immediately

"

Odyssey has been absolutely essential to my preparation for the LSAT. When I first reached out to Odyssey, I had very little idea of what to expect from the LSAT or what it takes to study for it, but during our consolation Jon walked me through the entire process so I wouldn't be overwhelmed. After only a few weeks of drilling the fundamentals and honing the finer details of the LSAT with Odyssey, I was scoring multiple 170's on my practice tests, a feat which would have been impossible for me without the tutoring of Jon. Of particular importance was the Online Logic Games course. It's detailed structure and insightful explanations were critical in transforming the Logic Games from an area of weakness to a strength. Also, having a guide provide a study schedule kept me on track so that I could be fully prepared by the time I take an official LSAT. I would advise anyone considering Odyssey to sign up immediately. The improvements that you will see as a result of working with Jon and Odyssey can open up so many opportunities for prospective law students, just like they did for me.
LSAT CLASSES & PREP COURSES
IN CHARLOTTE
Looking for in-person LSAT classes & courses in Charlotte? Odyssey's personal LSAT class is tailored to the needs of each individual. If you're thinking that group classes are good enough for you, we strongly recommend a Free Consultation with our founder, Jon. He'll diagnose your current needs to determine which areas of study can make the most impact for you. We may determine that a personalized one-on-one LSAT class will get you to your goals faster.
Your LSAT Class Instructor will inspire you to succeed! We teach the LSAT to your learning style and we focus on the areas where you can make the most impact. Many of our students see increases of 20+ points! Our LSAT Classes are taught by highly specialized and highly successful instructors who have what it takes to elevate your score.
We truly care about you! Our LSAT Class Instructors are passionate about helping students. We take pride in our specialized techniques and we use the most effective methodologies. Ready to get serious about your LSAT score? Schedule your Free Strategy Session below!

If you're ready to get on the path to an unbelievable LSAT score then contact us today to schedule a free 30-minute Strategy Session to discuss your goals, jumpstart your study plan, and get matched with the perfect LSAT Strategist.
Every point on the LSAT is so precious, you can't afford to leave anything on the table


"I had a great experience working with Dave! He was super patient, encouraging, and adaptable. He was especially helpful when it came to logic games and figuring out techniques to approach them methodically and efficiently."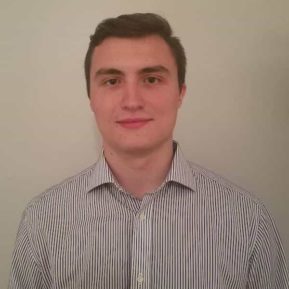 "I've had an Incredible Experience with Odyssey LSAT Tutoring so far. First, they're very prompt in their response, their team is always there to answer all the questions you ever have in a time fashion manner."


"Incredible. John makes you feel as if you have a personal Tudor guiding you every step of the way. He is such a kind guy. His logic game course is clear and helpful. I encourage it!"


"I worked with Jeff Gardner for 5 months and have nothing but good things to say about him and Odyssey test prep books. I gained 13 points during my 6 months with Jeff! Jeff was very knowledgeable about question types."


"Dave is an awesome tutor! He broke down the exam in a way that made sense and gave me great test taking strategies, which gave me the confidence to tackle the exam on test day."


"Before starting lessons with Dave from Odyssey Prep I was really struggling with the LSAT. I had been studying on and off for over a year and a half, had taken both online and in person prep courses, and sat for the LSAT twice, scoring a 163 and 167."



PREPARING FOR THE LSAT IN
CHARLOTTE
Deciding that you would like to become a lawyer is a big step. Having a career in law can be very illustrious and rewarding. Being a lawyer can give you the opportunities to challenge yourself, as well as advocate for issues you care deeply about. However, the path to becoming a lawyer can be long and stressful.
There are many hurdles in the way, including taking the bar exam, getting into law school, and taking the LSAT. The first obstacle you will face is taking the LSAT. The LSAT comprises multiple sections, including Analytical Reasoning, Logical Reasoning, and Reading Comprehension.
Even though the LSAT is known to be a long and rigorous exam, with the right preparation it can feel like a breeze. Having an LSAT tutor to help guide you through the studying process can be integral in getting your desired score. One aspect of studying that an LSAT tutor can help with is providing a practice exam.
These exams are a great way to gain a holistic view of yourself as a test-taker, allowing you to assess your strengths and weaknesses. Then, with the help of a tutor or a prep class, being admitted into your dream law school can be easily achieved.
Studying and Practicing Law in Charlotte
Charlotte is known for its educational institutions, and for a good reason. Charlotte has some great undergraduate institutions in the area. These universities provide ample support for students who want to study law. There are also many law schools in the Charlotte area that are extremely well respected. From a professional perspective, Charlotte is home to several regional bar associations that offer lawyers a chance to network with others in the area.
Charlotte is a fantastic place to begin your law journey. At the undergraduate level, Davidson College and Queens University of Charlotte both offer exceptional pre-law support. Both of these universities, as well as others in the area, place emphasis on preparing students for admission into law schools. These universities also provide a lot of pre-law advising and support, allowing students to get a feel for what being a legal professional is like before entering into the profession.
Along with having fantastic undergraduate institutions, Charlotte also offers some great law schools. These law schools include the University of North Carolina Charlotte School of Law and Elon University's School of Law. Both of these universities are very well respected in the North Carolina area and provide students a gateway to fantastic post-graduate opportunities.
For legal professionals who are currently practicing, Charlotte offers many different regional bar associations. These include the Charlotte Asian Pacific American Bar Association, which emphasizes connecting Asian Pacific American lawyers, and the Mecklenburg County Bar Association. Both these bar associations are great for lawyers who want to grow their network or find opportunities to give back to the community.
Deciding to study law can be a huge decision, and deciding where to study can feel even harder. Luckily, Charlotte has so many great options that finding the right fit for you can feel really easy. From fantastic undergraduate institutions to supportive professional networks, Charlotte has something for you at every step in your legal career.
Living in Charlotte
Charlotte might be known for its premier education, but it has so much more to offer than that. With over two hundred parks in the Charlotte area, it is easy to strike a balance between urban living and greenery. Charlotte is also a very diverse city, ranking ninth in a recent poll for diverse urban areas. WIth great diversity comes great food and culture. Whatever your favorite cuisine is, Charlotte is sure to have it.
Today's diversity in Charlotte is a product of centuries of history. Charlotte's history dates back to pre-revolution America, where the Charlotte area declared independence a year before the rest of the colonies. The city celebrates this event to this day with the annual "Meck Deck," or Mecklenburg Declaration.
With its rich history, amazing culture, outstanding education, and opportunities at every step of your legal journey, there couldn't be a better city to start out in than Charlotte. While the journey might be long, LSAT prep classes in Charlotte can be a low-stress option to help achieve your dream score. In Charlotte, you can turn your dreams of becoming a lawyer into reality.
FREE 30 MINUTE STRATEGY SESSION
100% No Risk or Commitment!
Talk to our founder Jon McCarty to discuss your goals and jumpstart your study plan!