PRIVATE LSAT TUTORING
IN CHICAGO
Chicago's best LSAT tutors, Guaranteed! Odyssey's personal LSAT Tutoring has helped hundreds of students in the Chicago area increase their LSAT scores by 20+ points. We offer in-person or online one-on-one LSAT Tutoring and our LSAT Tutors are highly trained, highly successful teachers who go above and beyond for our students.
We've helped hundreds of students get admitted to top 10 law schools including: University of Chicago Law, John Marshall Law School, Loyola University Law, Northwestern Law and more.

Personalized one-on-one LSAT tutoring, No "one size fits all approach here"

Your place, our place or in between. We can even conduct your sessions online!

We've never not improved a score.

Hundreds of Odyssey Students reach 170+

We guarantee you'll love your tutor or your money back
*We Guarantee you'll love your tutor or your money back!
Odyssey LSAT Tutoring
1048 W Roscoe St
Chicago, IL 60657
(646) 766-1177

MONEY BACK GUARANTEE!
We've helped hundreds of students elevate their LSAT score and we're confident that we can help you. We guarantee you'll love your experience or your money back.


If you're ready to get on the path to an unbelievable LSAT score then contact us today to schedule a free 30-minute Strategy Session with our founder, Jon McCarty to discuss your goals, jumpstart your study plan, and get matched with the perfect LSAT Strategist.
Every point on the LSAT is so precious, you can't afford to leave anything on the table


"I had a great experience working with Dave! He was super patient, encouraging, and adaptable. He was especially helpful when it came to logic games and figuring out techniques to approach them methodically and efficiently."


"I've had an Incredible Experience with Odyssey LSAT Tutoring so far. First, they're very prompt in their response, their team is always there to answer all the questions you ever have in a time fashion manner."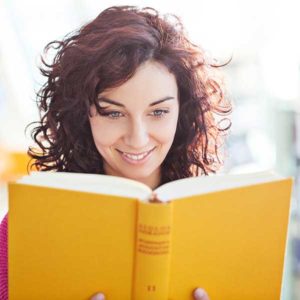 "Incredible. John makes you feel as if you have a personal Tudor guiding you every step of the way. He is such a kind guy. His logic game course is clear and helpful. I encourage it!"


"I worked with Jeff Gardner for 5 months and have nothing but good things to say about him and Odyssey test prep books. I gained 13 points during my 6 months with Jeff! Jeff was very knowledgeable about question types."


"Dave is an awesome tutor! He broke down the exam in a way that made sense and gave me great test taking strategies, which gave me the confidence to tackle the exam on test day."


"Before starting lessons with Dave from Odyssey Prep I was really struggling with the LSAT. I had been studying on and off for over a year and a half, had taken both online and in person prep courses, and sat for the LSAT twice, scoring a 163 and 167."
FREE 30 MINUTE STRATEGY SESSION
100% No Risk or Commitment!
Talk to our founder Jon McCarty to discuss your goals and jumpstart your study plan!