PRIVATE IN-PERSON
LSAT TUTORING IN CHICAGO
Chicago's premier in-person LSAT tutors, guaranteed! Odyssey's personalized LSAT Tutoring has achieved remarkable results, with hundreds of students in the Chicago area witnessing score improvements of 20+ points. Whether you opt for in-person or online one-on-one LSAT Tutoring, rest assured that our LSAT Tutors are extensively trained and highly accomplished educators who go the extra mile for our students.
We've helped hundreds of students get admitted to top 10 law schools including: UHarvard University, Columbia University, Yale University, University of Pennsylvania, and Stanford University.

With personalized one-on-one LSAT tutoring, we reject the notion of a "one size fits all" approach.

You have the flexibility to choose the location of your sessions – your place, our place, or a convenient compromise. We even offer online sessions!

We've never not improved a score.

Hundreds of Odyssey Students reach 170+

We guarantee you'll love your tutor or your money back*

MONEY BACK GUARANTEE!
We've helped hundreds of students elevate their LSAT score and we're confident that we can help you. We guarantee you'll love your experience or your money back.

LSAT CLASSES & PREP COURSES
IN CHICAGO
Looking for LSAT classes and courses in Chicago? Our personalized LSAT class is designed to meet the specific needs of each student. If you're thinking about taking group classes, we highly recommend scheduling a free consultation with us. During this consultation, we will evaluate your current needs and identify the areas of study that will have the most impact on your performance. It's possible that a personalized one-on-one LSAT class will help you get closer to your goals.
Your LSAT Class Instructor will serve as a source of inspiration for your success! We tailor our LSAT instruction to accommodate your learning style and concentrate on the areas where you can make the most substantial improvements. Many of our students have experienced score increases of 20+ points! Our LSAT Classes are led by highly specialized and exceptionally successful instructors who possess the expertise to elevate your score.
At Odyssey, we genuinely care about your success! Our LSAT Class Instructors are passionate about assisting students and take pride in our specialized techniques and the utilization of the most effective methodologies. Are you ready to make a serious commitment to improving your LSAT score? Schedule your Free Strategy Session below and embark on your LSAT journey with us!

If you're ready to get on the path to an unbelievable LSAT score then contact us today to schedule a free Strategy Session to discuss your goals, jumpstart your study plan, and get matched with the perfect LSAT Strategist.
Every point on the LSAT is so precious, you can't afford to leave anything on the table


"I had a great experience working with Dave! He was super patient, encouraging, and adaptable. He was especially helpful when it came to logic games and figuring out techniques to approach them methodically and efficiently."


"I've had an Incredible Experience with Odyssey LSAT Tutoring so far. First, they're very prompt in their response, their team is always there to answer all the questions you ever have in a time fashion manner."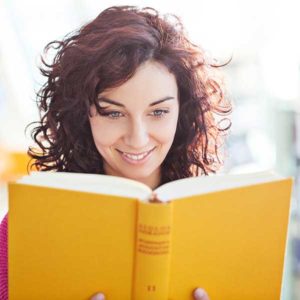 "Incredible. John makes you feel as if you have a personal Tudor guiding you every step of the way. He is such a kind guy. His logic game course is clear and helpful. I encourage it!"


"I worked with Jeff Gardner for 5 months and have nothing but good things to say about him and Odyssey test prep books. I gained 13 points during my 6 months with Jeff! Jeff was very knowledgeable about question types."


"Dave is an awesome tutor! He broke down the exam in a way that made sense and gave me great test taking strategies, which gave me the confidence to tackle the exam on test day."


"Before starting lessons with Dave from Odyssey Prep I was really struggling with the LSAT. I had been studying on and off for over a year and a half, had taken both online and in person prep courses, and sat for the LSAT twice, scoring a 163 and 167."



YOUR GUIDE TO LSAT PREP IN
CHICAGO
The LSAT, an important exam for law school applicants, is vital in determining your chances of being accepted into top law schools. Therefore, achieving a high score on the LSAT is essential for those who aim to launch a successful legal career.
To succeed on the LSAT and increase your chances of acceptance into a top law school in Chicago, it is important to invest in comprehensive LSAT preparation. A range of options, such as taking an LSAT course, working with a private tutor, or practicing on your own with LSAT test materials, are available to aid in your success on the exam.
By investing in comprehensive LSAT preparation, you can feel confident in your ability to excel on the exam and embark on a successful legal career.
LSAT Prep in Chicago
Achieving a strong LSAT score is crucial for success in law school and a legal career. With a range of LSAT prep options in Chicago, such as specialized courses, classes, and private tutoring, you can equip yourself with the skills and support necessary to perform well on the test and boost your chances of acceptance into a top law school.
LSAT Courses and Classes in Chicago
Score higher on the LSAT with the assistance of specialized courses and classes in Chicago. From comprehensive LSAT Prep Chicago programs to tailored instruction, these resources provide you with the necessary tools and strategies to excel on exam day.
LSAT Tutoring in Chicago
Enjoy success on the LSAT by receiving customized support from knowledgeable tutors in Chicago. An LSAT tutor in Chicago provides a personalized approach to preparation, ensuring your success on test day.
Education Before and After the LSAT
Attending a highly-regarded pre-law undergraduate program can greatly benefit those seeking to start a legal career. This type of education prepares you for the LSAT and provides a strong foundation for your law school journey and future as a bar association member. Chicago boasts a variety of undergraduate education options to help you reach your goals.
Universities in Chicago
Chicago is home to several top-notch universities that offer outstanding undergraduate programs, including the University of Chicago, Northwestern University, and Loyola University Chicago. These universities offer a diverse range of academic programs, including pre-law, and provide students with a strong foundation for success in law school and beyond.
Law Schools in Chicago
Three of the top law schools in Chicago include the University of Chicago Law School, Northwestern University Pritzker School of Law, and the University of Illinois College of Law.
These institutions offer high-quality legal education and opportunities for students to gain hands-on experience in the field. They have a reputation for producing successful lawyers and have a strong presence in the legal community. These law schools provide students with a challenging and supportive environment, as well as access to a variety of resources to help them achieve their goals.
Bar Associations in Chicago
Bar associations in Chicago provide resources and support for legal professionals, including continuing education, networking opportunities, and representation in legislative and legal matters.
Some notable bar associations in Chicago include the Chicago Bar Association, the Illinois State Bar Association, and the Women's Bar Association of Illinois. These organizations serve as advocates for their members, promoting ethical standards and access to justice. Additionally, they offer events, publications, and other resources to help lawyers stay up-to-date with the latest developments in their field.
Why Chicago?
Chicago is an incredible city with an extensive legal landscape for young lawyers to pursue their careers. The city boasts a thriving legal industry and is home to numerous top law firms, in-house legal departments, and government agencies, providing a wealth of job opportunities for aspiring lawyers.
Chicago enjoys a rich legal history and is home to several well-respected law schools, including the University of Chicago Law School and Northwestern University Pritzker School of Law, providing top-notch legal education to young lawyers.
The city also has several bar associations that offer professional development opportunities, networking events, and support to young lawyers, including the Chicago Bar Association, Illinois State Bar Association, and the Women's Bar Association of Illinois.
Whether you're interested in practicing in a corporate, government, or public interest setting, Chicago provides a supportive and dynamic environment for young lawyers to grow and succeed in their careers. And it all begins with getting an exceptional score on the LSAT.
100% No Risk or Commitment!
Contact us to discuss your goals and jumpstart your study plan!
*We do require that you meet specific criteria to be eligible for our Score Increase and 10+ Point Increase Guarantees. If you do the work, we guarantee you'll get results. View eligibility criteria here.