PRIVATE IN-PERSON
LSAT TUTORING IN WASHINGTON DC
Work with DC's best in-person LSAT tutors, Guaranteed! Odyssey LSAT Tutoring has worked with many students in the Washington DC area to improve their LSAT scores. Many have score 170+ or increased their score by 20+ points. Whether you prefer in-person or online one-on-one LSAT Tutoring, our LSAT tutors are highly successful teachers who have scored 170+ on the LSAT themselves and are ready to go above and beyond for our students. They will analyze your learning style and determine the most efficient way for you to achieve your goal score.
We've helped students get admitted to top 10 law schools like Harvard University, Columbia University, Yale University, University of Pennsylvania, and Stanford University.

Personalized tutoring strategies, Not a "one size fits all approach"

In-person or Online instruction available

We've never not improved a score.

Many Odyssey Students increase by 20+ points or reach 170+

We guarantee you'll love your tutor or your money back*

MONEY BACK GUARANTEE!
We've helped hundreds of students elevate their LSAT score and we're confident that we can help you. We guarantee you'll love your experience or your money back.

LSAT CLASSES & PREP COURSES
IN WASHINGTON DC
Searching for in-person LSAT classes & courses in Washington DC? Odyssey's LSAT class is custom-tailored to cater to the unique needs of every individual. If you believe that group classes would suffice for you, we would still highly recommend scheduling a Free Consultation with us. We can accurately identify your current needs and point out the areas of study that would yield the greatest benefits for you. It's possible that a bespoke one-on-one LSAT class might accelerate your journey towards your desired goals.
Our LSAT Class Instructor is committed to motivating you towards success! We adapt our LSAT teaching methodology to fit your learning style, concentrating specifically on the areas that promise the greatest improvement. Many of our students witness score improvements of over 20 points! Our LSAT Classes are instructed by exceptionally skilled and successful instructors who possess the expertise required to boost your score.
Your success is our priority! Our LSAT Class Instructors are deeply passionate about facilitating students' achievements. We pride ourselves on our specialized techniques and commitment to the most effective methodologies. Are you prepared to invest in your LSAT score? Schedule your Free Strategy Session today!

Don't wait! Make the decision to get on your way to a strong LSAT score and get accepted to that top law school of your dreams. High LSAT scores can earn you huge scholarships and easier acceptance to the school of your choice. From there, your career potential is unlimited! Every point on the LSAT counts, so don't leave anything on the table.
Schedule a free LSAT strategy session today.


"I had a great experience working with Dave! He was super patient, encouraging, and adaptable. He was especially helpful when it came to logic games and figuring out techniques to approach them methodically and efficiently."


"I've had an Incredible Experience with Odyssey LSAT Tutoring so far. First, they're very prompt in their response, their team is always there to answer all the questions you ever have in a time fashion manner."

"Incredible. John makes you feel as if you have a personal Tudor guiding you every step of the way. He is such a kind guy. His logic game course is clear and helpful. I encourage it!"


"I worked with Jeff Gardner for 5 months and have nothing but good things to say about him and Odyssey test prep books. I gained 13 points during my 6 months with Jeff! Jeff was very knowledgeable about question types."


"Dave is an awesome tutor! He broke down the exam in a way that made sense and gave me great test taking strategies, which gave me the confidence to tackle the exam on test day."


"Before starting lessons with Dave from Odyssey Prep I was really struggling with the LSAT. I had been studying on and off for over a year and a half, had taken both online and in person prep courses, and sat for the LSAT twice, scoring a 163 and 167."


"Jeff has been absolutely wonderful to work with. He completely reworked my approach to Logic Games, which made me much faster and more accurate. He's also worked with me extensively on the Logical Reasoning section, since that's always been where I've had the most trouble."


"Jeff is a pleasure to work with! At first we met a few times in person, but I found that meeting virtually has been just as great and a lot more convenient. "


"William was a wonderful LSAT tutor! I highly recommend him to anyone hoping to improve on any aspect of the LSAT or law school application process."


"I've had an Incredible Experience with Odyssey LSAT Tutoring so far. First, they're very prompt in their response, their team is always there to answer all the questions you ever have in a time fashion manner. I therefore recommend Odyssey LSAT Tutoring to anyone and everyone out there who wants to improve the LSAT score."


"I've been working with Jeff Gardner since February 2020 to prepare for the July 2020 LSAT. I feel very confident that with Jeff's help over the next month or so, I'll be able to improve even more and get the 170+ score I'm looking for when test day rolls around. I can tell that Jeff genuinely cares about his students and wants them to succeed, and he's very skilled in tailoring his tutoring to the individual needs of his students. I definitely wish I had worked with Jeff from the beginning and hadn't wasted my time and money on a group prep course."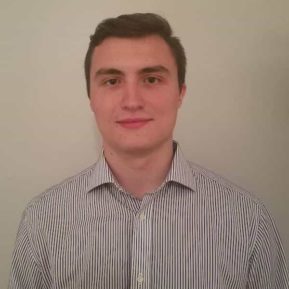 "I am truly impressed with the promptness and willingness Jon has helping me succeed. Logic Games course is superb; you won't be disappointed."


"Incredible experience. I worked with Jeff Gardner for just over a month & not only did I improve my score but my speed & confidence along the way as well. Cannot thank him & Jon enough for their help."


"Jeff Gardner was an AMAZING tutor! Went up a significant amount of points in a short time."


"Amazing service. The best investment in yourself that you can possibly make is using Odyssey!"


"Jeff was an excellent tutor. He was able to quickly pinpoint my weakness and helped me improve my score by 10 points."


"Dave was such a great and patient tutor who determined my strengths and targeted my weaknesses effectively. Highly recommend and thank you!"


"this LSAT prep will allow the JD candidate to learn and grow to apply what is taught through this LSAT prep."


"Jeff Gardner is the best tutor! He teaches in a way that makes the material engaging and easy to understand."


"The Odyssey Team were really helpful in my LSAT journey. I highly recommend using them for studying."


"Great services for those with LSAC Fee Waivers."


"The customer service was EXCELLENT in helping me navigate the website and answering all my questions in a kind and prompt manner"


"Really great and helpful!"



100% No Risk or Commitment!
Contact us to discuss your goals and jumpstart your study plan!
The federal territory of Washington, D.C. is the capital city of the United States of America. The abbreviation D.C. stands for "District of Columbia" and alludes to an old moniker of the States, when America was romantically referred to as "Columbia" in reference to Christopher Columbus by early U.S. publications such as The Gentleman's Magazine and Atlantic Magazine. Pictured as a strong, independent woman, Columbia was personified as Uncle Sam's sister and later appeared in WWII-era propaganda posters promoting military enlistment and Victory Gardens. Though in America's younger days, the government had been hosted by various municipalities including Baltimore, Philadelphia and New York City, it became clear that the physical location of the federal government would require a distinction from the jurisdiction of states themselves. The capital city was established when Congress passed the Residence Act on July 16,1790, when it was decided that the United State's Capital City would be located along the Potomac River. The "Washington" part of the name came a year later, when our first President and preeminent Founding Father, George Washington, officially declared the site of D.C., just north of his own estate.
Known as "D.C." or "the District" by locals and situated on just under seventy square miles of East Coast land purchased by the federal government from Maryland and Virginia in 1790, the city is a federal district and is not to be confused with the Northwestern state of Washington. Though not considered a state, the Capital has a larger population than two U.S. states (Vermont and Wyoming) and houses all three branches of the U.S. government: the Capitol (legislative branch), the White House (executive branch) and the Supreme Court (judicial branch). Although citizens of the city do elect a mayor, the capital city is ultimately under control of Congress, although ironically residents of D.C lack representation in Congress as the capital is not a state.
Considered by U.S. News as the #1 Best Historical City to visit in the United States, D.C. is home to numerous free public museums and important sites such as the White House, the distinctly recognizable residence of the President; the Capitol building, legendary home of U.S. legislature; the grand and dignified Lincoln Memorial; the striking and iconic 555-foot tall Washington Monument; and the world-renowned Smithsonian National Museum of Natural History. Visitors to D.C. flock to the National Cherry Blossom Festival in spring and to the National Mall, America's most-visited national park, consisting of 146 acres of landscaped park, where many historical sites and monuments are located including the aforementioned sites.
As home of all three branches of the United States government, important historical sites and more embassies than any other city in the world, D.C. continually serves as the seat of American democracy. Washington, D.C. is the actual site where processes of our politics occur and is the city that represents, literally and metaphorically, the cherished ideals of our republic.
*We do require that you meet specific criteria to be eligible for our Score Increase and 10+ Point Increase Guarantees. If you do the work, we guarantee you'll get results. View eligibility criteria here.